GPs
GP Registrars
Registrars are qualified doctors who have completed their medical degree and have undertaken a minimum of 2 years training in a public hospital. These doctors have chosen to specialise as a General Practitioner just as a surgeon or paediatrician undertakes further studies to specialise in their field. Registrars work under the supervision of the experienced GP's in the practice and you are always welcome to ask the Registrar to double check management with your regular GP.
Chaitali completed her primary medical training in India in 2003 and then went on to complete her postgraduate degrees in dermatology in 2008. She moved to Australia with almost 10 years of medical experience. Since then, she has been certified by the Australian Medical Council and is now working towards her pathway to a fellowship of Royal Australian College of General Practitioners and fellowship of Skin and Cancer College Australasia. She has observed in various hospitals including Royal Children's, Royal Melbourne and St. Vincent's to enhance her skills in both paediatric and adult dermatology.
Areas of interest:
-Skin cancer
-Women's health
-Mental health
-Preventative medicine
-Chronic disease management Dr. Anna is in the final months of her rural generalist and GP training with the Australian College of Rural and Remote Medicine (ACRRM). She graduated from the ANU medical school in 2017, and completed her junior doctor hospital training years in the Illawarra and Canberra regions. Dr. Anna has advanced skills in paediatrics, but has experience with patients of all ages in the GP, emergency department and hospital ward settings. Prior to entering medicine, she worked for an emergency service, and also has a PhD in fluvial geomorphology. When not working, you'll find her on a bike, running, hiking, at the snow, or somewhere else outdoors.
Medical Students and Student Nurses
The Bungendore Medical Centre is a teaching practice directly affiliated with the Australian National University (ANU).  Dr Cross is a lecturer and tutor with the ANU.  Throughout the year we welcome 3rd year Medical Students for their Rural term. We also enjoy having Medical Students from other Universities.  The students invariably love the area, the patients and the experience in a Rural Practice. Some of our students from over the years have returned as doctors. Our other teaching experience is with post-graduate doctors before they sit their final exams for College Membership and it's such a joy to have access to their wide level of experience. We all learn so much from them and from each other: after all medicine is about life long learning.
Student nurses from University of Canberra also attend placements at Bungendore Medical Centre for 3 weeks at a time.
Practice Nurses
Our Practice is supported by four Registered Nurses – Sharon, Stephanie, Lozang and Janelle. They come from a wide variety of backgrounds and have extensive nursing experience in general practice and the hospital system.
We also have two nurses in training – Molly has completed her Diploma in Medical Practice Assisting and is now studying a Nursing Degree, and Kristina is studying a Certificate III in Nursing.
Receptionists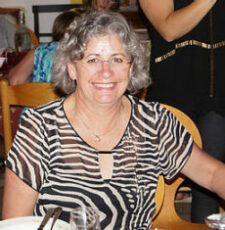 Anne Henderson
Anne has worked at the practice since 2003 and works Monday to Friday.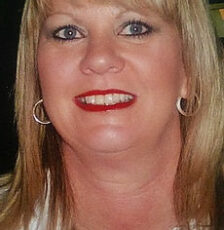 Maxine Hamilton
Maxine joined the practice in 2014 and works part-time Tuesday, Wednesday and Thursday.
Mary Mikac
Mary has been a part time receptionist here for just over 3 years and works Tuesday and Wednesdays afternoons and Friday morning.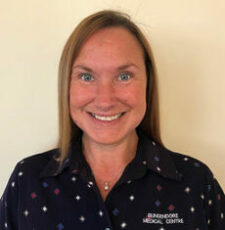 Victoria Thivy
Victoria has joined our practice as a full time receptionist. We welcome Victoria to our team. You will see her Monday to Friday.
Allied Health and Services available