To our valued Bungendore GP patients and community,
From Monday 18th July 2022, Bungendore Medical Centre shall be increasing its private consultation fees, due to the continued rising costs of running the practice coupled with limited increases to the Medicare rebate over recent years.
Please see the image below outlining the new fees.
Our priority remains providing our patients and their families with high quality healthcare and this change is required to enable us to continue as a viable business and service your healthcare needs to the highest standard. Please show kindness to our hard working reception staff as these changes are introduced, as they are not responsible for setting the fees.
If you have any concerns or questions about our fees, please speak with your GP.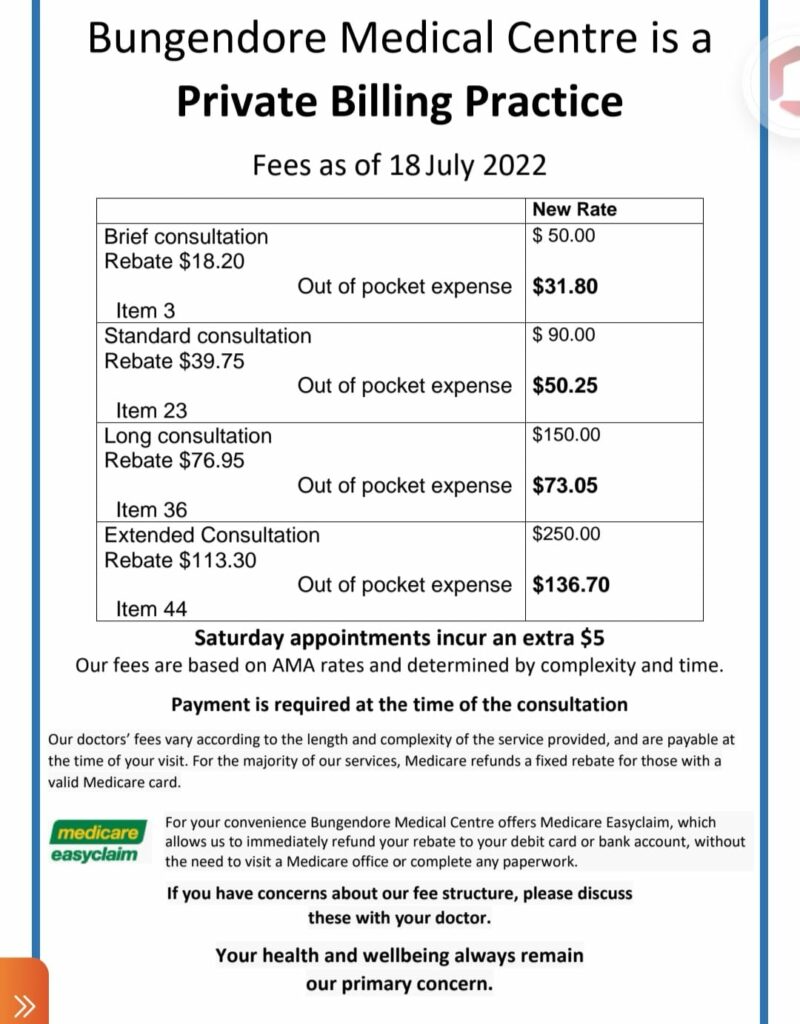 * Please note that some procedures and specialised services incur different fees and these will be advised when booking